[vc_row full_width="" overlay_color_opacity="50″ overlay_pattern_opacity="80″ full_page_width="" parallax="1″ css_animation="left-to-right" bg_type="no_bg" bg_grad="background: -webkit-gradient(linear, left top, left bottom, color-stop(0%, #E3E3E3));background: -moz-linear-gradient(top,#E3E3E3 0%);background: -webkit-linear-gradient(top,#E3E3E3 0%);background: -o-linear-gradient(top,#E3E3E3 0%);background: -ms-linear-gradient(top,#E3E3E3 0%);background: linear-gradient(top,#E3E3E3 0%);" parallax_style="vcpb-default" bg_image_repeat="repeat" bg_image_size="cover" bg_img_attach="scroll" parallax_sense="30″ animation_direction="left-animation" animation_repeat="repeat" video_opts="" viewport_vdo="off" enable_controls="off" bg_override="0″ parallax_content_sense="30″ fadeout_start_effect="30″ overlay_pattern_attachment="fixed" multi_color_overlay="" multi_color_overlay_opacity="60″ seperator_type="none_seperator" seperator_position="top_seperator" seperator_shape_size="40″ seperator_svg_height="60″ seperator_shape_background="#ffffff" seperator_shape_border="none" seperator_shape_border_width="1″ icon_type="no_icon" icon_size="32″ icon_style="none" icon_color_border="#333333″ icon_border_size="1″ icon_border_radius="500″ icon_border_spacing="50″ img_width="48″ ult_hide_row_large_screen="off" ult_hide_row_desktop="off" ult_hide_row_tablet="off" ult_hide_row_tablet_small="off" ult_hide_row_mobile="off" ult_hide_row_mobile_large="off"][vc_column width="2/3″][vc_images_carousel images="836,839,840,841″ onclick="link_image" custom_links_target="_self" mode="horizontal" speed="1500″ slides_per_view="1″ autoplay="yes" hide_pagination_control="" hide_prev_next_buttons="" partial_view="" wrap="yes" simple_arrows="" img_size="full"][/vc_column][vc_column width="1/3″][vc_column_text]
Harga Logitech Connect
Harga Price List : USD 499.99
Harga Kami : (REQUEST QUOTE)
Garansi: 2-year limited hardware warranty[/vc_column_text][vc_separator color="grey" el_width="100″ el_align="left"][vc_column_text]FREE Delivery & FREE Instalasi untuk wilayah Jakarta dan sekitarnya..![/vc_column_text][/vc_column][/vc_row][vc_row full_width="" overlay_color_opacity="50″ overlay_pattern_opacity="80″ full_page_width="" parallax="" css_animation="right-to-left" bg_type="no_bg" bg_grad="background: -webkit-gradient(linear, left top, left bottom, color-stop(0%, #E3E3E3));background: -moz-linear-gradient(top,#E3E3E3 0%);background: -webkit-linear-gradient(top,#E3E3E3 0%);background: -o-linear-gradient(top,#E3E3E3 0%);background: -ms-linear-gradient(top,#E3E3E3 0%);background: linear-gradient(top,#E3E3E3 0%);" parallax_style="vcpb-default" bg_image_repeat="repeat" bg_image_size="cover" bg_img_attach="scroll" parallax_sense="30″ animation_direction="left-animation" animation_repeat="repeat" video_opts="" viewport_vdo="off" enable_controls="off" bg_override="0″ parallax_content_sense="30″ fadeout_start_effect="30″ overlay_pattern_attachment="fixed" multi_color_overlay="" multi_color_overlay_opacity="60″ seperator_type="none_seperator" seperator_position="top_seperator" seperator_shape_size="40″ seperator_svg_height="60″ seperator_shape_background="#ffffff" seperator_shape_border="none" seperator_shape_border_width="1″ icon_type="no_icon" icon_size="32″ icon_style="none" icon_color_border="#333333″ icon_border_size="1″ icon_border_radius="500″ icon_border_spacing="50″ img_width="48″ ult_hide_row_large_screen="off" ult_hide_row_desktop="off" ult_hide_row_tablet="off" ult_hide_row_tablet_small="off" ult_hide_row_mobile="off" ult_hide_row_mobile_large="off"][vc_column width="1/1″][vc_tabs interval="0″][vc_tab title="OVERVIEW" tab_id="1422701045210-4″][vc_column_text]
Logitech ConferenceCam Connect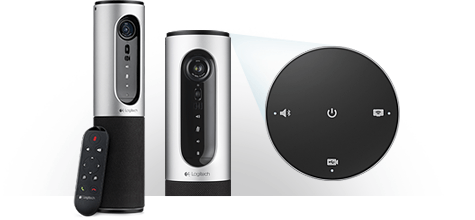 Tren yang berkembang dengan bisnis yang ingin menjadi gesit dan cepat terhubung dengan pelanggan dan karyawan terpencil setiap saat di seluruh dunia. Dan tidak ada yang seperti melihat ekspresi dan bahasa tubuh yang membuat semua perbedaan dalam memahami dengan jelas dan membuat keputusan bisnis yang baik. Namun, di pasar bisnis saat ini ada sekitar 21 juta small conference rooms di seluruh dunia, dan kurang dari satu juta dari mereka adalah video yang diaktifkan. Jadi, bagaimana kita mengatasi masalah ini dengan cara yang terjangkau? Masukkan Logitech ConferenceCam Connect, yang memungkinkan cara baru untuk mempersonalisasi pendekatan Anda untuk melakukan bisnis. Untuk tentang biaya kursi kantor, bisnis dari semua ukuran sekarang mampu untuk dengan mudah terhubung ke pertemuan kapan saja dan di mana saja, meningkatkan kolaborasi kelompok kecil untuk menghasilkan ide-ide dan menangani kebutuhan bisnis sehari-hari.
Fitur produk termasuk video 1080p HD, audio profesional, dan konektivitas multi-perangkat. Dengan kompatibilitas UC berbasis luas, yang Logitech ConferenceCam Connect dapat digunakan dengan sebagian besar program konferensi video desktop, konektivitas plug-and-play yang memudahkan untuk menyebarkan di setiap kamar.
Menurut Frost & Sullivan, Pertumbuhan Kemitraan Perusahaan, "Dalam lingkungan bisnis saat ini ruang kerumunan adalah ruang pertemuan yang semakin penting untuk berkolaborasi dan berbagi ide. Menghubungkan kamar ini dengan rekan-rekan, mitra dan pelanggan di lokasi lain bisa menjadi suatu tantangan.
Logitech ConferenceCam Connect adalah pilihan yang unik untuk memecahkan masalah. Hal ini kaya fitur, terjangkau, dan mudah digunakan sementara juga mengakomodasi tuntutan pengguna yang berkembang untuk memanfaatkan perangkat mobile mereka untuk berbagi konten, audio dan video conferencing.
Logitech ConferenceCam Connect. Ini adalah sebuah solusi video conference all-in-one portable dengan desain yang inovatif dan diciptakan khusus untuk pemakaian ruang berukuran kecil dan sedang.
Perangkat ini juga kompatibel dengan hampir semua sistem video conference, seperti Cisco Jabber dan WebEx, Citrix GoToMeeting, Blue Jeans, Google Hangouts, Lifesize, Microsoft Lync dan Skype, Vidyo, Zoom dan sebagainya. Solusi ini juga dapat digunakan dengan semua perangkat komputasi yang memiliki koneksi USB, seperi PC, Mac atau Chromebook.
feature suara full duplex, acoustic echo dan teknologi noise-canceling yang dimiliki Logitech ConferenceCam Connect juga membuat pengguna merasa seakan sedang berhadapan langsung dengan lawan bicaranya. Dalam kondisi baterai terisi penuh, pengguna dapat menggunakan perangkat ini untuk video conference hingga 3 jam, atau menggunakan speakerphone hingga 15 jam. Logitech ConferenceCam Connect juga dilengkapi indikator LED untuk menunjukkan status baterai yang digunakan.
Feature lainnya adalah speakerphone yang mendukung panggilan audio dari ponsel maupun USB, serta dilengkapi dengan teknologi wireless Bluetooth, Near Field Communication dan port USB. Menyajikan audio 360 derajat, pengguna yang berada dalam rentang diameter 12 kaki juga dapat mendengar suara dan didengar ucapannya dengan jelas.
Logitech ConferenceCam Connect juga menawarkan tampilan visual yang tajam dan detil sehingga pengguna dapat melihat benda-benda serta semua orang di ruangan dengan jelas. Logitech ConferenceCam Connect juga memiliki ruang pandang seluas 90 derajat dan feature pan dan tilt secara digital, tilt secara mekanik, 4x digital Full HD zoom dan lensa kaca ZEISS dengan dukungan Auto Focus.
[/vc_column_text][/vc_tab][vc_tab title="FITUR" tab_id="1422701046257-8″][vc_column_text]
Spesifikasi Produk Logitech ConferenceCam Connect

Portable All-in-One Design
Sleek, easy to carry, and a snap to set up and use to expand the collaborative potential of the Anywhere Workplace.

Perfect for Small Workgroups
Optimized for teams of 1-6, experience HD 1080p video, 360-degree sound, and wireless screen-mirror projection in virtually any workspace—and watch productivity soar.

See and Be Seen
Automatically focus on people and objects for razor-sharp resolution wherever the lens is pointed.

Multi-Device Connectivity
Simply connect PC or Mac to conduct life-like meetings within the user's familiar computing environment or use the convenience of wireless connectivity for screen mirroring1 and audio pairing from a compatible mobile device.

Interact with Everyone at the Table
The 90-degree field of view with digital pan, tilt, and 4X digital zoom in Full HD is ideal for small group meetings.

Hear and Be Heard
The acoustics are tuned to provide a quality experience so that users can hear and be heard within a 12-foot diameter range.

Conversations Sound Life-Like and Natural
Acoustic echo and noise-cancelling technology makes it seem like conversations are happening in the same room.

USB Plug-and-Play Connectivity
With no special software, training, or maintenance required, launching an enterprise-quality videoconference has never been easier.

Rechargeable Battery
Flexibility to leave the power cord behind: run video calls/screen mirroring for up to 3 hours or use the speakerphone for up to 15 hours with a fully charged battery (chargeable via USB or AC power).

Wireless Screen Mirroring
Connect wirelessly to ConferenceCam to screen mirror presentations, spreadsheets, videos or Internet content from a mobile device2 to a TV screen.

H.264 UVC 1.5 with Scalable Video Coding (SVC)
Frees up laptop bandwidth by putting video processing within the camera, resulting in a smoother video stream in applications like Skype for Business and Microsoft® Lync® 2013.
Professional-Grade Certifications
Certified for Skype for Business, Optimized for Lync, Cisco Jabber™ and WebEx® compatible3. Certified ensures an integrated experience with most business-grade UC platforms.

Near Field Communication (NFC) Technology
Closely wave a mobile device equipped with NFC technology over the base console to instantly pair and enjoy professional speakerphone audio quality.

Bluetooth® Wireless Connectivity
Quickly and easily create a connection between anyBluetooth® device and the integrated speakerphone.

Far-End Camera Control
Operate camera pan, tilt and zoom functions of another Logitech ConferenceCam or Webcam C930e in the other location4.

Dockable Remote Control
Easily operate camera pan/tilt/zoom and audio functions (call answer/end5, volume, mute) during meetings. The remote covers the lens when the camera is not in use for added privacy.
Works With Most UC and Videoconference Applications
Users are free to use the desktop videoconferencing program of their choice.

Kensington Lock-Enabled
The Kensington Security Slot offers a simple, built in security solution to help provide security from theft.
1 Compatible with Android and Windows 8.1 – see specifications for requirements.
2 Compatible with Android and Windows 8.1 versions – see specifications for requirements.
3 See www.logitech.com/ciscocompatibility for the latest version.
4 With Skype for Business and Lync deployments; requires plug-in download.
5 With Skype for Business, Lync, Skype and Cisco Jabber™.
[/vc_column_text][/vc_tab][vc_tab title="SPESIFIKASI" tab_id="1422701215106-2-6″][vc_row_inner][vc_column_inner width="1/1″][vc_column_text]
Spesifikasi Produk Logitech ConferenceCam Connect
System Requirements
Windows 7 or 8.1
Mac OS X 10.7 or higher
Google Chromebook Version 29.0.1547.70, Platform 4319.79.0 with:

2.4 GHz Intel® Core 2 Duo processor
2 GB RAM or more
Hard drive space for recorded videos
USB 2.0 port (USB 3.0 ready)

Screen mirroring

Android 4.3 or higher
Windows 8.1 or higher1
Camera
Full HD 1080p video calling (up to 1920 x 1080 pixels); 720p HD video calling (up to 1280 x 720 pixels) with supported clients
H.264 UVC 1.5 with Scalable Video Coding (SVC)
Supports H.264 SVC 1080p, along with optimizations for best call performance in single or multiparty HD video
90-degree field of view with autofocus
4X digital zoom in Full HD
Rightlight™ 2 Technology for clear image in various lighting environments (even low light)
Digital pan, tilt and zoom from remote control or optional downloadable app
Mechanical tilt
ZEISS® lens certification
Camera LED for active streaming indication
Speakerphone
Integrated full duplex speakerphone with echo and noise cancellation
360-degree wideband audio with 12-foot diameter range
Bluetooth® and NFC enabled
LEDs for speakerphone streaming, mute, hold, and Bluetooth® pairing
Controls for call answer/end, volume mute

Microphones (Tx)

Two omni-directional microphones supporting 12-foot diameter range
Frequency response: 100Hz – 16KHz
Sensitivity: -34dB +/-3dB
Distortion: <1% @ 1KHz at 65dB

Speakers (Rx)

Frequency response: 140Hz – 16KHz
Sensitivity: 89dBSPL +/-3dB at 1W/0.5M
Max output: 91.5dBSPL at 0.5M
Distortion: <5% from 200Hz
Remote Control
Dockable remote control for camera / speakerphone functions
10-foot range
Cables
USB
Power adapter with cord
Wireless Screen Mirroring and Connectivity Features
Screen mirroring through WiFi connection to the device
Android or Windows 8.1 compatibility3 for screen mirroring
HDMI connector for TV output
Rechargeable battery supports up to 3 hours videoconferencing or screen mirroring time; 15 hours for Bluetooth® audio. Time to fully charge battery (from AC power, device idle): 3 hours
Battery rechargeable through AC power or USB (not powered through USB)
6-foot detachable USB cable for PC or Mac based videoconferencing
Works with most UC and videoconferencing applications
Professional-grade certifications
Kensington security slot
Talk Time/Battery Life
Up to 15 hours (3 hours for videoconferencing and screen mirroring)
Range
12 foot diameter range (3.7 meters)
360-degree sound
Product Dimensions
Camera:
Width: 2.95 in (75 mm)
Height: 11.98 in (304.2 mm)
Depth: 2.95 in (75 mm)
Weight: 27.01 oz (766 g)
Remote:
Width: 1.6 in (41 mm)
Height: 5 in (128 mm)
Depth: .35 in (9 mm)
Weight: 1.13 oz (32 g)
USB Cable:
Length: 6 ft, 6-17/64 in (2 m)
Power Adapter with Cord:
Length: 9 ft, 10-7/64 in (3 m
Product Packaging
Width: 3.6 in (91 mm)
Height: 16.5 in (419 mm)
Depth: 5.7 in (145 mm)
Weight: 47.26 oz (1340 g)
1 As phones or tablets may vary, please check your mobile device specs or contact manufacturer.
2 See www.logitech.com/ciscocompatibility for the latest version.
3 As phones or tablets may vary, please check your mobile device specs or contact manufacturer.
[/vc_column_text][/vc_column_inner][/vc_row_inner][/vc_tab][vc_tab title="DOKUMENTASI" tab_id="1432566968809-4-1″][vc_column_text]
Download Datasheet Logitech ConferenceCam Connect
Download Referensi Panduan[/vc_column_text][/vc_tab][vc_tab title="VIDEO SHEET" tab_id="1422701230323-3-1″][vc_column_text]
Overview Produk Logitech ConferenceCam Connect
https://www.youtube.com/watch?v=iMmiUjSNsfg
Cara Penggunaan Logitech ConferenceCam Connect
[/vc_column_text][/vc_tab][/vc_tabs][/vc_column][/vc_row]